Complete your team's work in one place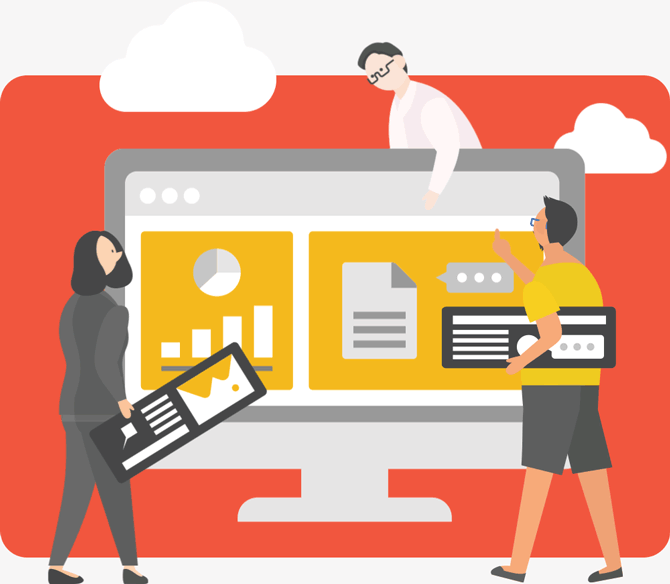 About Kintone Business apps +
Communication
Use Kintone to easily build business apps that fit your team and allow flexible communication with your team members.
Capabilities
What you can do with Kintone
3 Steps
Create. Use. Optimise.
DIY your own solutions, no technical IT skills required.
Create

All necessary setups and items available
Excellent flexibility and scalability
Fits your business

Use

Store the data you need
Handle data according to your processes
Accumulate knowledge

Optimise

Change the look of your apps with ease
Instantly analyse your data
Customisation
Optimisation examples
Four patterns of business improvement
Shift from file management to data unity

Kintone allows you to search through all data, including attachments, meaning you can eliminate the time spent looking for relevant data by consolidating your files in Kintone.

Increase efficiency by integrating data across apps

With Data lookup and Related records, you never need to input the same data twice.

Transfer data from people to the platform

Consolidate communication in your apps to stay on top of all tasks and avoid depending on individual team members.

Digital approval and workflow management

Centralise data management and improve efficiency by going digital to ensure frictionless operations.
Basic functions
Tailor Kintone to fit your industry, your business and your team.
Accomodation
Hospitality
Construction
Education
Manufacturing
ICT
Logistics
Entertainment Industry
Wholesale
Retail
Research
Technical services
Medical
Welfare
Real estate
Rental business
R&D
Quality Assurance
Sales
Planning
Marketing
Customer Service
IT
Admin & HR
Procurement
Purchasing
Legal
Intellectual Property
Interaction between companies
Sales and Purchasing Management
Quotation Management
Application Services
Contact Management
Directory Management
Communication
Case Management
Billing Management
Recruitment/On-boarding Management
Sales Support
Franchise Management
Data Aggregation
File Management
Inventory Management
Attendance Management
Production Management
CRM
Daily Report / Reports
SCM
Content Management
Project Management
Form creation
FAQ
Resource Management
Customer Management
Contract Management
Order Management
To-do list
VMD Management


Scales with your business

With Kintone you can add as many apps as you want.
Build as many apps as you require to tailor Kintone to your tasks.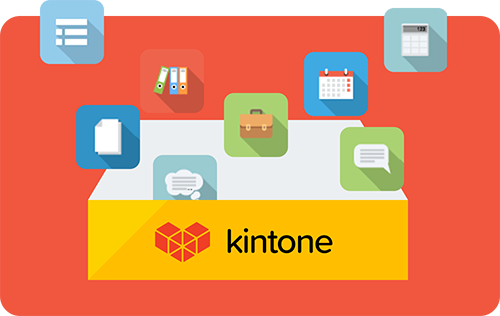 Drive business transformation
from the bottom up

Getting started with Kintone is easy and painless, regardless of your skills, department or responsibilities.
Kintone empowers you and your fellow your team members to change the business from the bottom up.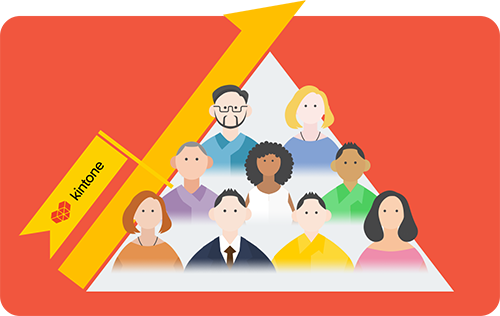 Expand your possibilities
with a wide variety of extensions

With a wide range of 3rd-party integration services, including a wide selection of APIs and plugins, the possibilities for how you can make use of Kintone are limitless.